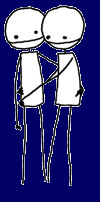 i thrive off moody notes from strangers. if you care to leave one, you can reach me here.
eleanorofaquitaine@hotmail.com
..or, if you prefer the personal approach (i do), here.

melannie trenholm
7 allison avenue
sackville, new brunswick
e4l 3l8
(506.383.0747)
also feel free (actually, feel encouraged) to leave any comments or thoughts on my guestbook.